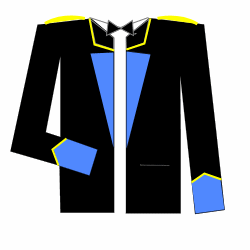 Meltham & Meltham Mills
Current Section: Championship
Section for 2014: First
Band Website:http://www.melthamband.co.uk/
Result in 2013 Championships:
13th in the Championship Section.
Location and Results
The location of the band room is shown on the map below. Use the controls to zoom in and out and to switch between satellite and conventional map views. Click here to get directions to the band room from anywhere in the UK.
Summary of recent results for Meltham & Meltham Mills

| Year | Section | Band Name | Conductor | Draw No. | Points | Position | Note |
| --- | --- | --- | --- | --- | --- | --- | --- |
| 2013 | C | Meltham & Meltham Mills | Norman Law | 6 | | 13 | |
| 2012 | C | Meltham & Meltham Mills | Norman Law | 11 | | 11 | |
| 2011 | 1 | Meltham & Meltham Mills | Robin Morgan | 6 | | 8 | |
| 2010 | 1 | Meltham & Meltham Mills | J. Stuart Fawcett | 10 | | 1 | Qualified |
| 2009 | 1 | Meltham & Meltham Mills | J. Stuart Fawcett | 7 | | 4 | |
| 2008 | 1 | Meltham & Meltham Mills | J. Stuart Fawcett | 1 | 175 | 13 | |
| 2007 | 2 | Meltham & Meltham Mills | J. Stuart Fawcett | 4 | 178 | 6 | |
| 2006 | 2 | Meltham & Meltham Mills | J. Stuart Fawcett | 1 | 183 | 2 | Qualified |
| 2005 | 2 | Meltham & Meltham Mills | J. Stuart Fawcett | 1 | 176 | 6 | |
| 2004 | 2 | Meltham & Meltham Mills | J. Stuart Fawcett | 1 | 177 | 11 | |